Microsoft R&D Uses DATRON CNC Machines For Rapid Prototyping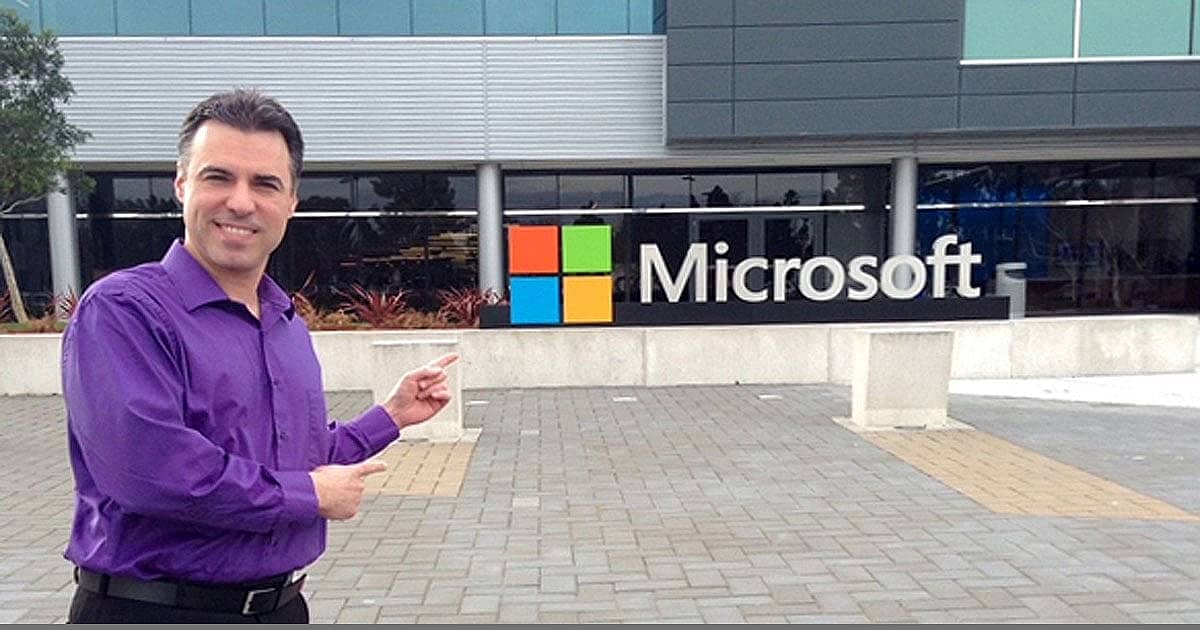 Microsoft's "Building 87" is a massive complex of laboratories that house some of the most advanced manufacturing technologies in the world, so it comes as no surprise to find over a dozen DATRON CNC machining systems there.
Microsoft recognized early on that DATRON's innovative technology was easy to use and could produce high-quality prototypes in just a matter of hours. Devices like the Surface Book Laptop and the Xbox One were designed, tested, and finalized in Microsoft's Prototype Lab. Every day, the prototype lab makes as many as 50 rapid prototypes. Microsoft Devices Senior Director, Pete Kyriacou, says "We get a vision, then we just try and try and try."
CNN's video broadcast "Inside Microsoft's secret design lab" provides a glimpse into Microsoft's high-tech prototyping center and shows how DATRON's high-speed CNC machines help design concepts to become reality.
Microsoft's Corporate Vice President, Panos Panay, says, "This is like a big toy factory" when speaking about their R&D operation in Redmond, WA. Like a kid in a candy store Panay continues, "You can spend days and weeks and build anything on the planet in this building!"
Panay is the man behind Microsoft's Surface, and when commenting on the competitive landscape he says, "You know, we have a very deep set of competitors right now. We're not sitting on our heels, we need to go forward every day. We can't fall behind and the way to do it is you build a product, you test. If it fails you build it again. This is awesome right? You learn right away. Iterate, every hour or couple of hours, you can put something in overnight … you can find success and boom! Right there, you've failed and succeeded in almost the same set of 8 hours and now you have a solution that works for your customers."
This tenacity is the true spirit of Microsoft R&D. The equipment in their lab is like an artist's paintbrush, allowing them to efficiently create innovative technologies that will impact the daily lives of millions of consumers. When talking about rapid prototyping, Panay says, "It happens quickly and it happens in a way that you get the true feel of the product. That's so important. To really know what your customers are going to use and love, you have to feel it."
As an ever evolving tech giant, Microsoft has amassed the world's leading technologies under one roof and the possibilities are endless. Many of the products and devices that we love and depend on every day started in this building. More importantly, the future of commercial electronics, haptic sensor technologies, and other immersive online services and collaboration tools are being developed there right now.
In fact, Bloomberg's video is very much about the tenacity of Microsoft R&D. The narrator refers to the DATRON M8 as a "magnesium slicing milling machine" as Panay points out, "You're starting to see that same billet back there come to life right here … "
Watch Bloomberg's "Inside Microsoft's Secret Surface Labs"
As consumer electronics get smaller, the machines used to develop them need to make tiny parts, often with fine details, thin walls, and other intricate features.
Brett Ostrum, Surface Development General Manager at Microsoft says, "Thinner and lighter, thinner and lighter, thinner and lighter. Grams, tens of grams are a huge currency for us."
This is where DATRON's machines really excel, because they were engineered from the ground up, around a high-speed spindle, for the sole purpose of high-speed machining. The M8 and M8Cubes, with their quick setup and ability to machine tight-tolerance components with high-quality surface finishes, are ideally suited to the fast pace and quality standards at the Microsoft R&D lab.
DATRON is proud of, and had a great time, working with Microsoft to determine which high-speed milling equipment would be best suited to their rapid prototyping needs. The lineup of DATRON M8 and M8Cube high-speed CNC milling machines seen in these videos earned their place in Microsoft's R&D lab because they are particularly efficient in milling aluminum parts with superior surface and edge finishes.
There is only one machine, and machine builder, on the planet that represents exactly my view of the future of the CNC industry and that's the next control and the newest generation of DATRON machines.

Jeff Heinz
Senior Prototyping Manager
Microsoft
*This article was updated July, 2021