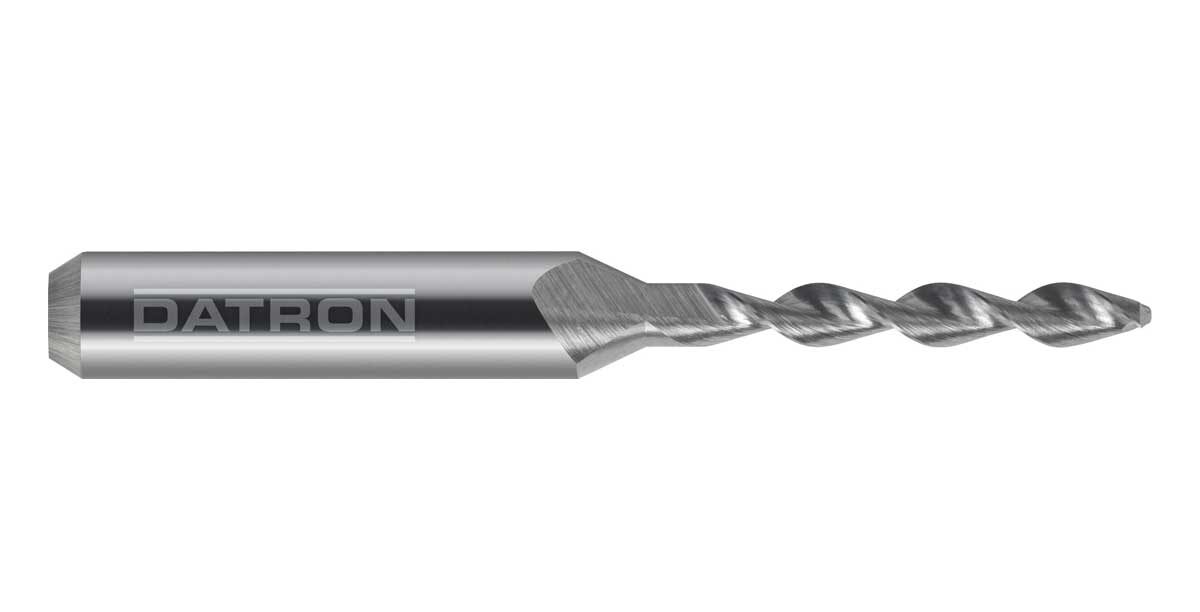 Question: "Should I use a drill or end mill?"
Answer: It depends on what you're trying to achieve.
When to Use a Drill vs. End Mill
Drill vs. End Mill? If you need to make a lot of holes a drill is probably the way to go.
If you're making a very small hole, say, less than 1.5mm in diameter, go with a drill. End mills under 1.5mm become increasingly fragile, and subsequently cannot be run as aggressively, as a drill can be.
If you need to make a very deep hole – in excess of 4x your hole diameter, choose the drill. Past this point, chip evacuation can become very difficult with an end mill, which will quickly wreck your tool and your part.
Are you making a lot of holes? Drilling is probably the way to go. In most instances, a drill will best the fastest time you can achieve with an end mill.
Need to make an extremely precise hole? While milling is typically perfectly acceptable, sometimes the tolerances require a drill and a reamer for the perfect finish.
When to Use an End Mill vs. Drill
However, there's a lot to be said for using an end mill instead.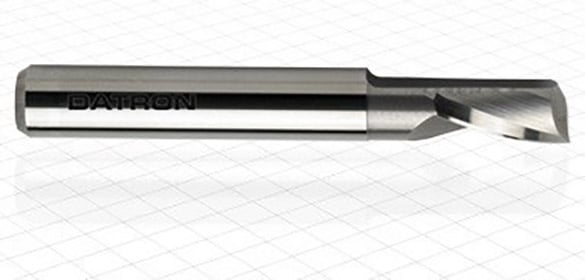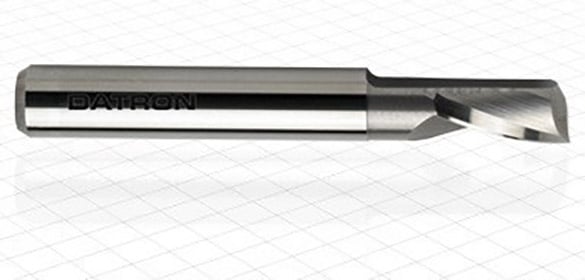 Drill vs. End Mill? If you need to make a lot of different sized holes, you should probably go with the end mill.
Need to make a big hole? Big holes need big drills and lots of horsepower, this is where helical milling shines. Use an end mill that's 60-80% the diameter of the hole you're making to quickly clear out while leaving plenty of room for chips to escape.
Print calls for a flat bottomed hole? Normal drills can't do that, so you might be better off milling the feature.
Making lots of different size holes? Try to use the end mill, you'll save time on tool changes and room in your tool changer.
Rapid prototyping? End mills will be appealing for their flexibility. Being adaptable to take on some features that may normally be drilled means you can spend less time CAMing a part and more time making chips.
With either one, there are two simple rules to remember:
Break your chip – don't try to be a hero and blast through your hole in one go, program a quick retract to get the chip out and let the coolant in.
Turn up the coolant – unless you have through tool coolant, you're going to want to be sure to turn up the coolant flow and decrease your air pressure. The coolant needs to be able to flow into the hole during your retract. Learn more about DATRON tooling